Barrier Reef Pools Newcastle
Newcastle Fibreglass Pools
As the only factory direct outlet in New South Wales, Barrier Reef Pools at Heatherbrae provides customers from Newcastle and the Hunter Region the unique advantage of being able to buy direct from Australia's leading pool manufacturer, eliminating the middleman and swimming pool agents.
Barrier Reef Pools is Australia's largest manufacturer of fibreglass swimming pool shells, and is the only company in Australia that has been awarded the prestigious 5 Tick Certified product, which is the Australian standard certification by Sai Global.
Our extensive range offers a choice from more than 60 pool designs and 8 stunning colours, with something to suit all personal tastes, lifestyles, and outdoor areas. Along with our fiercely competitive Newcastle swimming pool prices, you can be assured that you are buying the very best quality available at a highly affordable price.
Our Newcastle team have over 75 years of combined experience and are committed to ensuring complete customer satisfaction, from your initial consultation right through to our after-sales service. Our sales consultants will offer you an obligation free on-site quote at a time that is convenient for you.
When buying a Fibreglass Pool in Newcastle you can rest assured Barrier Reef Pools Newcastle are an Authorised Dealer for Barrier Reef Pools.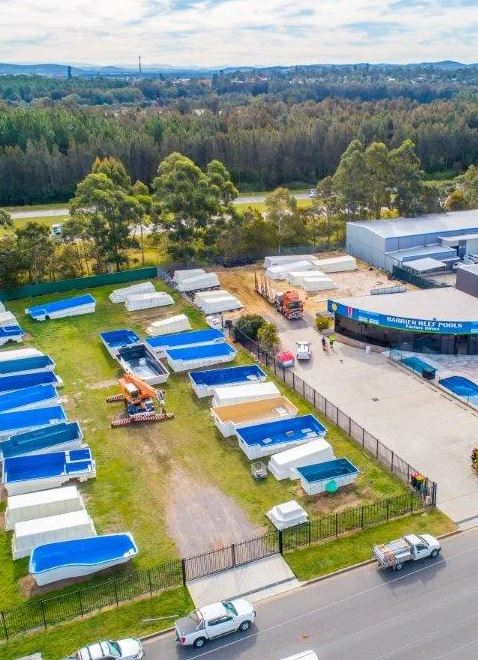 Crafting your ideal backyard haven involves more than just water and concrete – it's a reflection of your desires seamlessly integrated into your living space. In Newcastle, the epitome of aquatic luxury is embodied by Newcastle Swimming Pools, a name synonymous with excellence, especially in the realm of Fibreglass Pools.
The quest for the perfect pool builder leads to Newcastle Swimming Pools, where innovation and craftsmanship converge to create a stunning oasis. Specializing in Fibreglass Pools, they have garnered a reputation as the best in the industry, consistently exceeding expectations.
Newcastle Swimming Pools' approach is rooted in personalized service, placing your vision at the core of their design process. Through comprehensive consultations, their adept team comprehends your preferences and requirements, translating them into a Fibreglass Pool design that seamlessly integrates with your landscape and lifestyle.
Meticulous attention to detail is a hallmark of Newcastle Swimming Pools. With advanced technology and artisanal skills, their craftsmen ensure that every curve, texture, and finish of your Fibreglass Pool exudes perfection.
Our friendly and experienced Pool Builders are happy to discuss your ideas, give you advice and an obligation free quote.
The strong geometrical features of the Brampton are designed to complement contemporary and traditional landscapes.
With so many options these days, it can be difficult to find a pool that suits the style of your home. The good news is that the Brampton has been designed with this in mind and balances the best of both worlds with a style that complements both traditional and contemporary landscapes.
It is an uncomplicated design that offers dual access points, ensuring easy positioning in most outdoor spaces, and a bench seat running the full length of the pool. This is a fantastic feature when having to consider the pool's proximity to the house or other structures that are close by.
29 Camfield Drive, Heatherbrae
A visit to our outstanding showroom and display yard, which has seven different in ground pool shapes all fully landscaped (featuring waterfalls, various filtration systems & swimming pool cleaners), makes choosing your pool an easier process.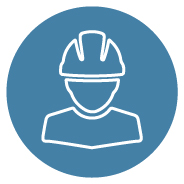 10+ Years In The Swimming Pool Industry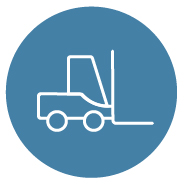 Exceptional Quality Construction For Your Peace Of Mind
Free, No Obligation Quote
Fast & Efficient Installation
4 Fast and Easy Steps To Getting Your Pool
Owning your dream pool has never been so easy, so quick but so stress free!
Frequently Asked Questions
How much does a fibreglass pool cost?
The type of pool you choose, the amount of excavation needed, how much access there is to your backyard and additional extras you add are some of the many factors that will influence the overall cost. The easiest way to get an exact price is by organising a free onsite quote with one of our skilled pool builders.
Why should I choose a fibreglass pool?
If you want a pool that is low maintenance and quick to install, a fibreglass pool is a great choice. The surface of a fibreglass pool is virtually impermeable making it highly resistant to algae. This means less cleaning and chemicals are needed compared to other types of pools. As they are made off-site, they can be installed in 7 days rather than months. Fibreglass pools come in a huge variety of price points so, there is an option to suit almost any budget.
What is a fibreglass pool?
A fibreglass pool is a type of permanent swimming pool that is constructed in a factory using high-grade fibreglass. They come in a variety of sizes, shapes, colours and designs.
How is a fibreglass pool built?
Many layers of fibreglass are constructed onto a premade mould in one of our state of the art manufacturing plants. The first layer is an advanced colour technology gel coat, followed by a layer of superior-quality vinyl ester resin, next is a polyester resin layer, woven roving, structural honeycomb, and finished with a final layer. It gets trimmed and extracted from the mould before undergoing a thorough quality assurance check.
Which is better? Fibreglass or concrete?
Decades ago, concrete pools were the be-all and end-all in the pool industry but since fibreglass pools hit the market, they have become increasingly popular amongst pool buyers and are the new go-to option. This due to their quick installation, durability and low maintenance. Fibreglass is smooth and nonporous which prevents algae from attaching to it and manifesting. Concrete, on the other hand, is highly porous and the tiny nooks and crannies in the finish make the perfect environment for algae to nestle in and grow. This means more money needs to be spent on cleaning and more time too. Not only that, concrete pools can take anywhere from 3 to 6 months to install and because they are built from scratch, they are usually far more expensive. They need to be resurfaced every 10 to 15 years and this averages around $10,000. Fibreglass never needs to be replaced or resurfaced over its lifetime. Once it's in the ground, that's it.
How long can I expect my fibreglass pool to last?
Fibreglass pool technology has come a long way and this reflects in the quality of our fibreglass swimming pools. They have extreme tactile strength and have been designed to withstand harsh Australian climates and slight earth movements without the risk of cracking. You can expect our pools to last more than 30 years whilst maintaining their stunning appearance and structural integrity.
How long will it take to install a fibreglass pool?
Generally, if everything runs on schedule, your fibreglass pool can be installed in a matter of a week. Some uncontrollable factors may affect this timeframe and it may take a little longer. Factors such as weather, delayed council approvals, and the condition of the ground where the pool is to go are generally the main culprits, however, our team always endeavour to install your pool as quick as we can and the typical time it takes to install one of our pools is one to three weeks.
The Most Sought After Home Addition For Aussies - A Swimming Pool
Pool builders and real estates agents are under the pump trying to keep up with overwhelming demand for none other than the iconic backyard swimming pool. If the first three months of the year are anything to go by, interest isn't going to slow any time soon.
According to online platform for tradies, hipages pool related work is up by 175% compared to the year prior as millions of people are looking to transform their backyard into a recreational haven of their very own. National peak body for the pool industry, the Swimming Pools and Spas Association said in that same time they have seen a 30% surge in pool sales and enquires.
The real estate industry is also contending with never seen before pool interest with leading online real estate website, realestate.com.au stating searches for properties with pools has spiked by 30% over the last six months.
Check Out Our Recent Posts
Discover the transformative power of pool automation. Dive into our guide, exploring the convenient future of pool management today!
As summer settles in and we flock to our swimming pools, it means it is time to revisit the ways...
Discover the many wonders of fibreglass pools! Let's explore its low-maintenance nature, energy efficiency and quick installation!
We know how fun and exciting it is having fibreglass pool in your backyard but what about all the numerous...
You have a pool but no pool cover? Then you quite possibly aren't aware of all the benefits that they...
Halloween is fact approaching so we have created a guide to help you transform your pool area into a spoooky...
Let's have a look into the common misconceptions of fibreglass swimming pools and see if there is any truth to...
Not sure what pool cleaner you should be using on your fibreglass pool? Let us help you by taking a...