Inground Fibreglass Pools Newcastle
Inground fibreglass pools have become increasingly popular in Newcastle due to their durability, low maintenance requirements, and aesthetic appeal. These pools offer a luxurious addition to any backyard, providing a relaxing oasis for family and friends to enjoy. With their sleek and modern design, inground fibreglass pools can transform your outdoor space into a private retreat. If you're considering installing a pool in Newcastle, here's everything you need to know about inground fibreglass pools.
One of the key advantages of inground fibreglass pools is their superior durability. The fibreglass material is highly resistant to cracking, chipping, and fading, making it an excellent choice for the unpredictable Newcastle weather. Fibreglass pools also have a long lifespan and can withstand the test of time, ensuring that your investment will provide enjoyment for many years to come.
Compared to other pool types, inground fibreglass pools require minimal maintenance. The smooth surface of the fibreglass prevents algae from clinging to the walls, reducing the need for scrubbing and chemical treatments. Additionally, the non-porous nature of fibreglass prevents water absorption, reducing the risk of staining and the need for extensive cleaning. With a fibreglass pool, you can spend more time swimming and less time on maintenance tasks.
Inground fibreglass pools offer a wide range of design options to suit various preferences and backyard layouts. Whether you envision a traditional rectangular pool or a freeform shape with curved edges, there are numerous choices available. Additionally, fibreglass pools can be customised with various features such as built-in seating, waterfalls, or even integrated spa areas. This versatility allows you to create a pool that perfectly complements your outdoor living space.
See Our Gallery Of Inground Fibreglass Pools!
Compared to other types of pools, inground fibreglass pools have a relatively fast installation process. The pool shell is pre-built in a factory and then transported to your site, ready for installation. Once the excavation is completed, the fibreglass shell is placed in the hole, backfilled, and connected to the filtration system. This streamlined process minimises disruption to your property and allows you to start enjoying your new pool sooner.
Inground fibreglass pools are known for their energy efficiency. The fibreglass material acts as an insulator, helping to retain heat and reduce heat loss. This means that your pool water will stay warmer for longer periods, reducing the need for excessive heating. Additionally, fibreglass pools typically require smaller and more energy-efficient pumps and filtration systems, resulting in lower energy consumption and operating costs.
If you're concerned about the environmental impact of a pool, inground fibreglass pools offer several advantages. The production process of fibreglass requires less energy compared to other pool materials, making it a more eco-friendly choice. Fibreglass pools also have a longer lifespan, reducing the need for replacement and minimising waste. Furthermore, their low-maintenance requirements mean fewer chemicals are needed, resulting in less impact on water resources.
Installing an inground fibreglass pool can significantly enhance the value of your property. A well-maintained pool can be a major selling point and attract potential buyers if you ever decide to sell your home. Furthermore, the durability and low maintenance of fibreglass pools make them an attractive long-term investment, providing years of enjoyment for you and your family.
Frequently Asked Questions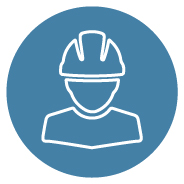 10+ Years In The Swimming Pool Industry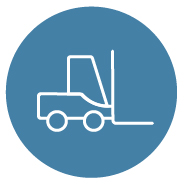 Exceptional Quality Construction For Your Peace Of Mind
Free, No Obligation Quote
Fast & Efficient Installation