Introducing Swimming Pools Newcastle by Newcastle Swimming Pools: Discover the rising popularity of inground fibreglass pools in Newcastle, renowned for their durability, low maintenance, and captivating aesthetics. Elevate your backyard into a luxurious haven where family and friends can unwind and relish a relaxing oasis.
One of the standout advantages of our inground fibreglass pools lies in their exceptional durability. Resistant to cracking, chipping, and fading, the fibreglass material thrives in Newcastle's unpredictable weather, ensuring your pool stands the test of time, becoming a long-lasting investment that brings joy for years to come.
Embrace the ease of pool ownership with our inground fibreglass pools, requiring minimal maintenance. The smooth surface repels algae, reducing the need for extensive scrubbing and chemical treatments. The non-porous nature of fibreglass prevents water absorption, keeping staining at bay and allowing you to spend more time enjoying the pool, rather than laboring over upkeep tasks.
Tailor your dream pool with a diverse range of design options to suit your preferences and backyard layout. From classic rectangular pools to charming freeform shapes with curved edges, our fibreglass pools offer an array of choices. Enhance your pool with custom features like built-in seating, cascading waterfalls, or even integrated spa areas, allowing you to create a pool that seamlessly complements your outdoor living space.
Are you considering installing a pool in Newcastle? Look no further than our remarkable inground fibreglass pools, delivering unparalleled beauty, longevity, and effortless maintenance to transform your outdoor space into a private sanctuary.
See Our Gallery Of Fibreglass Swimming Pools!
Experience the swiftness of installation with Swimming Pools Newcastle's inground fibreglass pools. Our efficient process sets us apart from other pool types, as the pre-built fibreglass shell arrives at your site, ready for placement after excavation. Backfilled and connected to the filtration system, your new pool is swiftly brought to life, minimizing disruption to your property and maximizing your enjoyment in no time.
Enjoy the perks of energy efficiency with our inground fibreglass pools. The fibreglass material acts as a natural insulator, retaining heat and reducing heat loss, resulting in warmer pool water for longer periods. This translates to reduced reliance on excessive heating, leading to more cost-effective and eco-friendly pool ownership. The need for smaller, energy-efficient pumps and filtration systems further contributes to lower energy consumption and operating costs.
Embrace sustainability with inground fibreglass pools. Opting for fibreglass entails a greener choice, as its production process requires less energy compared to other pool materials. The pool's longer lifespan reduces the need for frequent replacements, minimizing waste and environmental impact. Additionally, the low-maintenance requirements translate to reduced chemical usage, making a positive contribution to preserving precious water resources.
Elevate your property's value with an inground fibreglass pool. Beyond the joy it brings to you and your family, a well-maintained pool becomes a coveted selling point, attracting potential buyers if you ever decide to sell your home. The durability and low maintenance of fibreglass pools ensure it's not only an attractive feature but also a wise long-term investment, providing years of leisure and delight for generations to come.
Frequently Asked Questions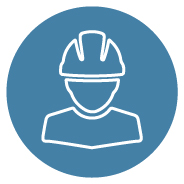 10+ Years In The Swimming Pool Industry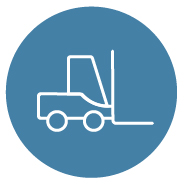 Exceptional Quality Construction For Your Peace Of Mind
Free, No Obligation Quote
Fast & Efficient Installation